So you wanna drive coast to coast huh? That's what people say anyway, "oh how romantic, all those small towns, the landscapes".
Some people have a dream of driving in the US. I guess they relish an exciting drive across the Bible Belt and then desert country.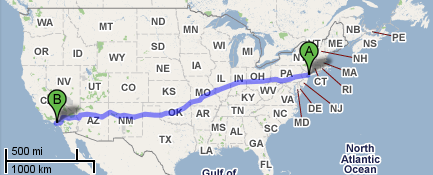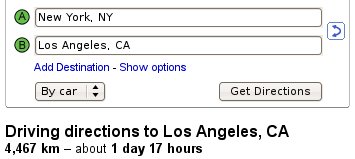 According to Google, you can do New York-LA in a day and 17 hours, provided you pick the shortest (and fastest?) roads and drive non-stop.
What about coast to coast somewhere closer to home? Every summer a bunch of tourists pack into their cars and drive up to the north or Norway for a relaxing road trip on our narrow and windy roads.
The scale here is 1:2.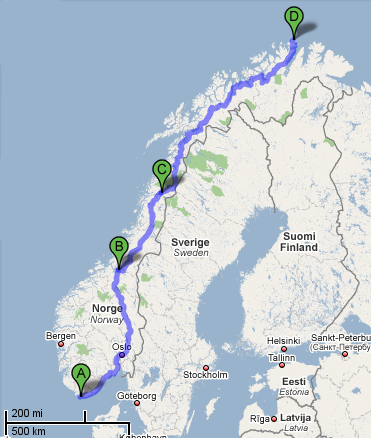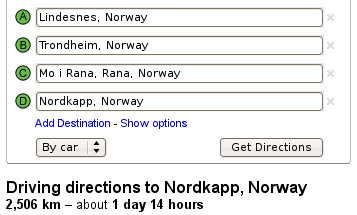 I had to put in two extra pins on the map, or Google would send me into Sweden. But there's your Lindesnes-Nordkapp connection.
It turns out the East-West coast span of the US isn't even twice as wide as our North-South run, and you can do it in roughly the same amount of time.
So basically if you've done North-South in Norway you've done more than half the distance across the US. Doesn't sound that impressive at all anymore, does it? :D
Ps. In the Netherlands you can do Maastricht-Groningen in 3 hours, it's like a paper route. :howler: