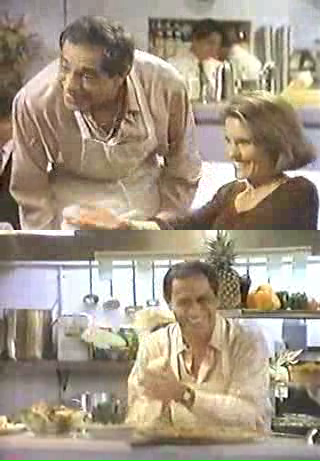 You can't let people choose any topping they want. Because that will give them ideas of choosing stuff like cucumber and broccoli, which tastes awful on a pizza.
*Kramer making a pizza*
Kramer: Yeah, some cheese.
Poppy: Nota too much.
Kramer: And... cucumbers.
Poppy: Wait a second.. what is that?
Kramer: It's cucumbers.
Poppy: No no no, you cannot puta cucumbers on a pizza.
Kramer: Oh why not, I like cucumbers.
Poppy: That'sa not a pizza, it'lla tastea terrible.
It do, Poppy, it do.
Kramer: But that's the idea, you make your own pie.
Poppy: Yes, but we cannote give'e the people the right to choose'e any topping they wante!