We're from the same city.
We're the same age (actually I'm 6 months older).
We have the same name.
We both love to score goals.
The difference?
He's a much better player than me. :D
That's right, and I'm thrilled to acknowledge Radosław Matusiak has just signed for US Palermo.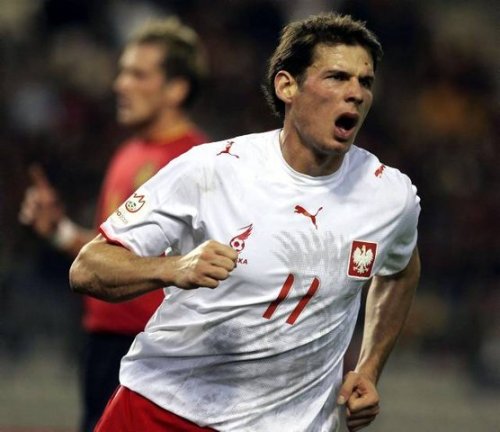 He's the latest up and coming young Polish player, making waves in the national team. We were never a nation to have a lot of stars. Żurawski was looking really hot, but he's stagnated. Boruc is another name, but well at the end of the day, it is Scotland, isn't it. Everyone remembers Dudek, from years ago rather than last week. And finally there's Kuszczak, who signed for Man U to sit on the bench. The biggest success is no doubt Smolarek, who unfortunately plays in Germany. In Serie A we only have Kosowski, who sits on the bench for Chievo.
But so far Matusiak is the only one to get a chance to play at the highest level. He scored an awesome goal to sink Serbia in the qualifiers and here's some more highlights for you. Well, that is assuming he will get a chance to play. At least he was signed on a full 3-year transfer.