The latest from back home: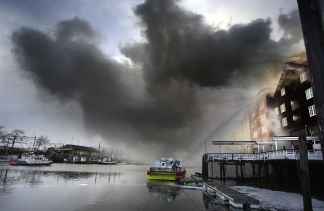 Yes, that's right, yet another fire. Trondheim chock full of wooden houses has been a feast to fires in the past couple of years. The biggest one destroyed a whole block: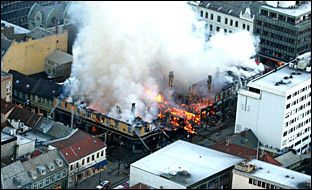 The city decided to reinvent itself by putting up an ugly ass new building: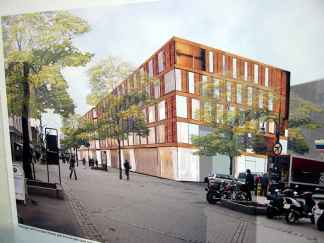 And that's just a prospect from the architects, believe me it looks crap up close. But the fun didn't stop there. A restaurant smack in the middle of town caught fire. The place is so central that it's practically a landmark.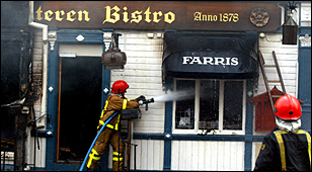 I don't know if you shop at Hennes&Mauritz much, but their building burnt to the ground a few years ago: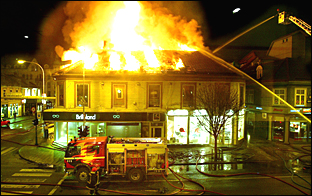 And apparently, last year in April while I was here in Holland, yet another fire.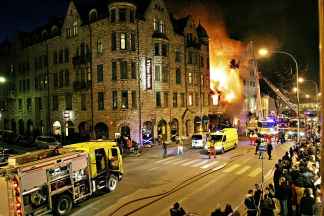 Come see Trondheim, a city that enjoys a good bonfire. Here's a full timeline, but unfortunately doesn't list upcoming events. That's just the big ones, there are bound to be plenty of smaller fires as well, like one covered in the past.
On the upshot, I don't think any people were hurt in any of these fires. "But", you say, "that's good, Trondheim center is packed with these old wooden houses that are all the same and the city badly needs urban development. At least this way, new buildings can come up." Well, that's true, but it would be nice if this could come about through controlled change and some proper innovative thinking, not clumsy accidents followed by damage control. As it is, the city is hell bent on preserving these "cultural treasures" instead of actually building something that is worthwhile. Conservativism to the fullest. The cathedral is one of those landmarks that really stand for something, the rest of the city center is practically expendable architecturally. Well, it's little old Trondheim, with all its close minded provincial mindset, don't expect urban progress.
Oh, and happy Constitution Day.