The Microsoft Intellimouse Explorer 3.0. Yeap, they may sell a whole lot of crappy software products, but this is one they really got right.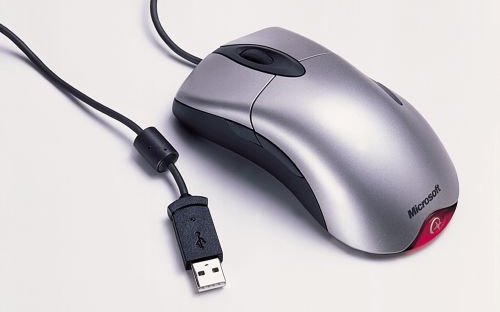 Best mouse I ever had. Before the optical age, mice would clog up with dirt and wear out. Well not anymore. I've had this one for a great many years, the longest lifespan for a mouse yet.
It's so ergonomic that any other mouse feels totally alien and awkward. The only problem is that the wheel scrolls so softly that the threshold for scrolling a bit too low, and sometimes it skips on its own. So when watching a movie in mplayer, it will seek forward without being asked to.
But otherwise it's perfect. Up to now. It seems the buttons are getting worn out by now, and sometimes one click registers as two. This isn't uncommon with crappy mice, I've seen it before. But in this case a sure sign of old age. It's time to replace this old trooper.
Any recommendations?